Our Sustainable Practices
At NK IMODE we are committed to continuously working on implementing sustainable practices in our designs and production processes, finding more eco-friendly fabrics, and reducing the waste in our packaging, to offer you a more sustainable luxurious experience.

Our main sustainable pillars are:
Our fabrics/materials, Our Designs, Our Production and Our Packaging.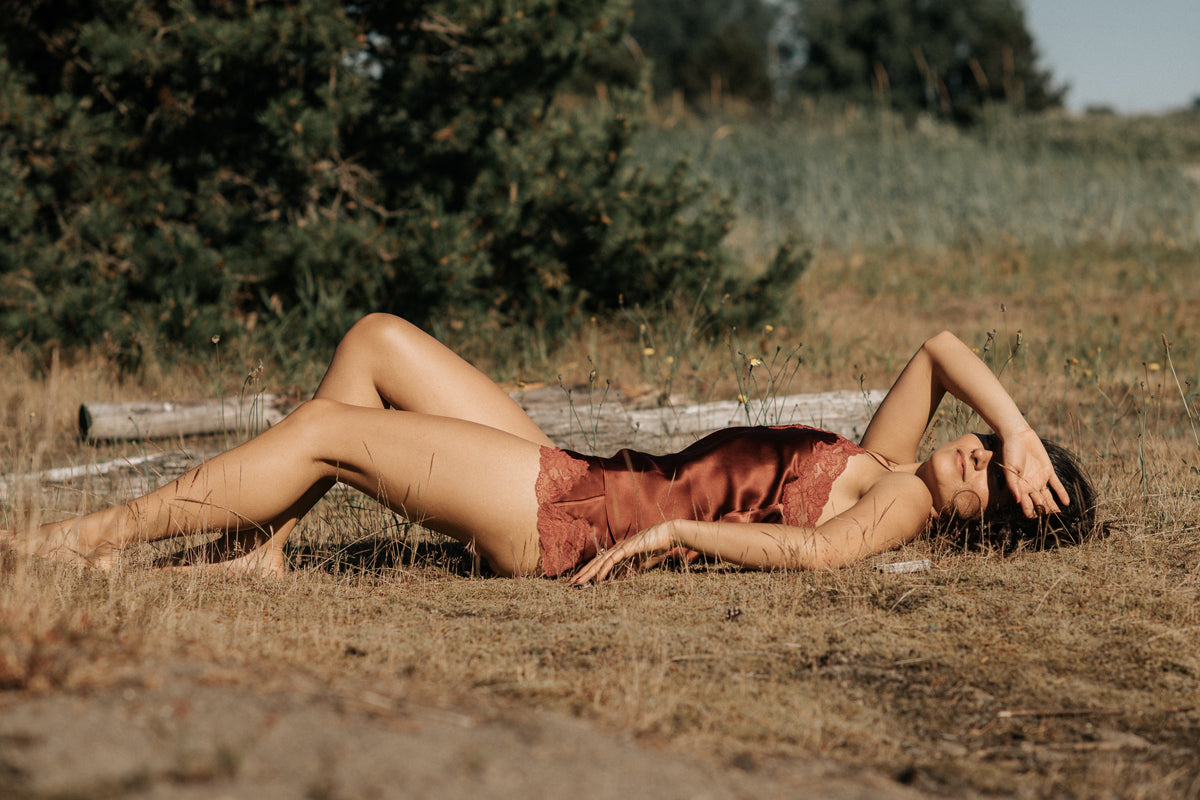 Our Fabrics
All the fabrics we use to produce our beautiful pieces are 100% environmentally friendly and natural fibres that will biodegrade seamlessly back into nature's cycle. We work continuously to find more sustainable fabrics to offer our NK Woman.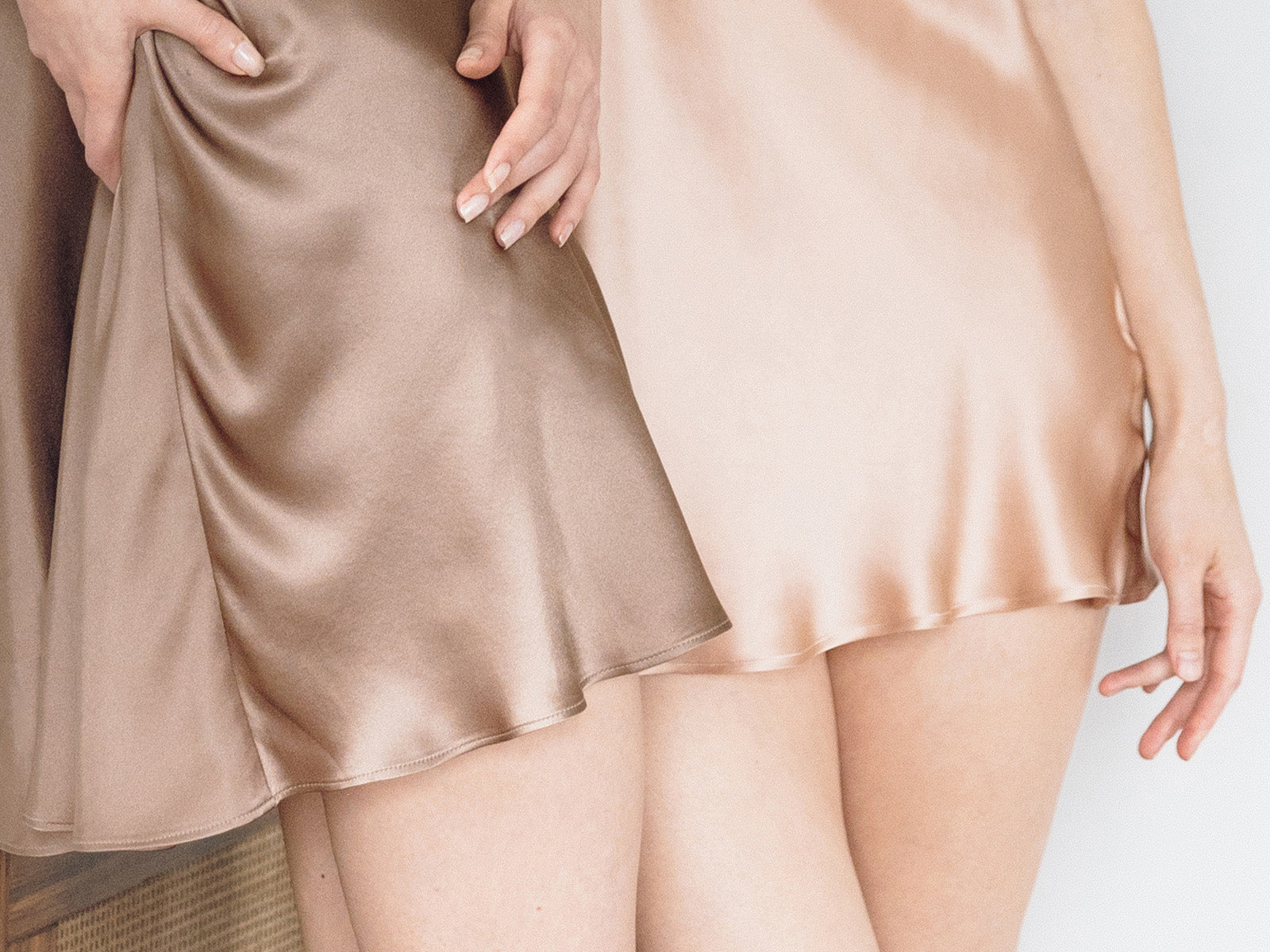 Biodegradable
Silk, our main fabric, is not only soft and breezy but also 100% eco-friendly; it is a natural, biodegradable and long-lasting fabric.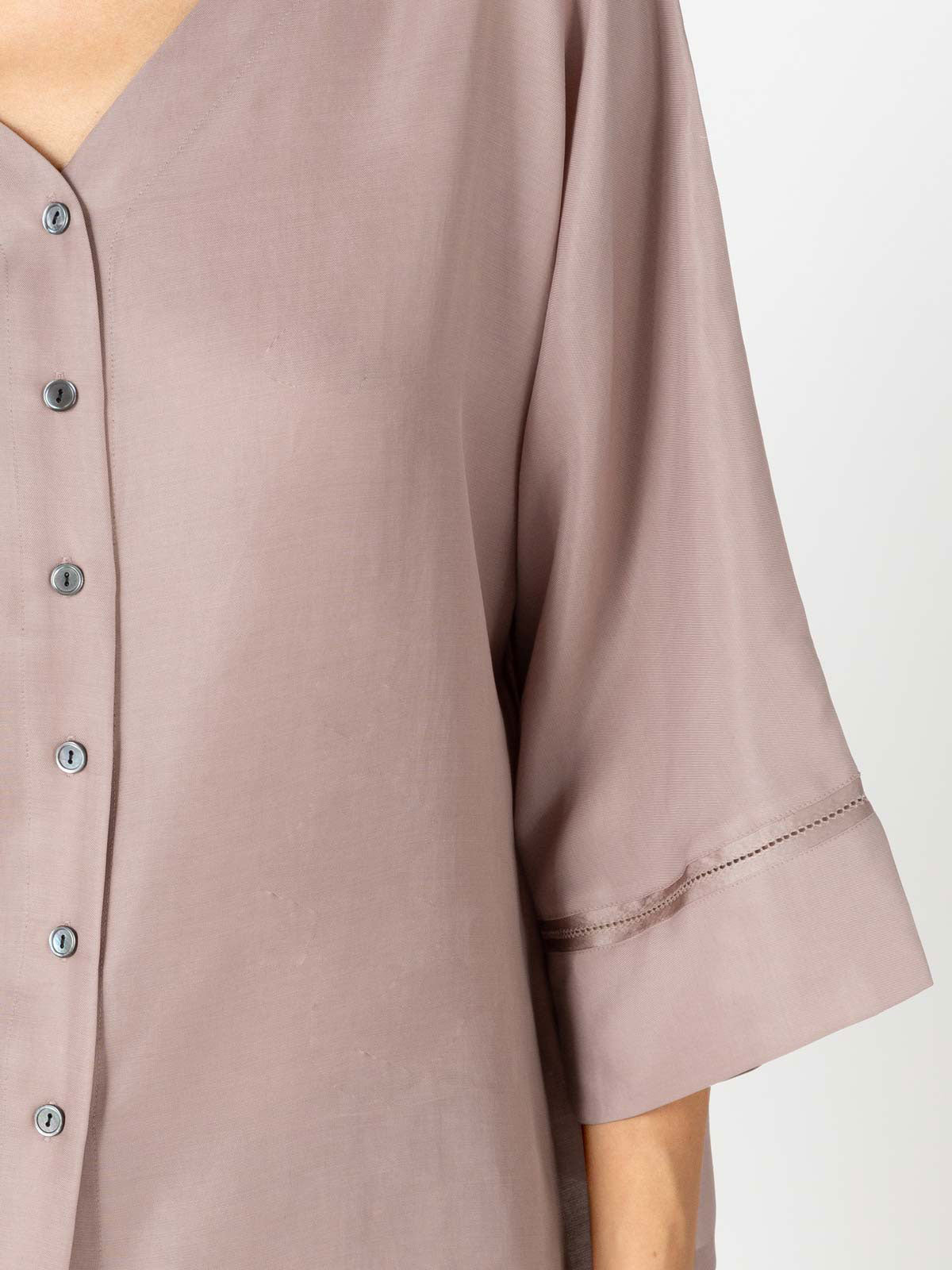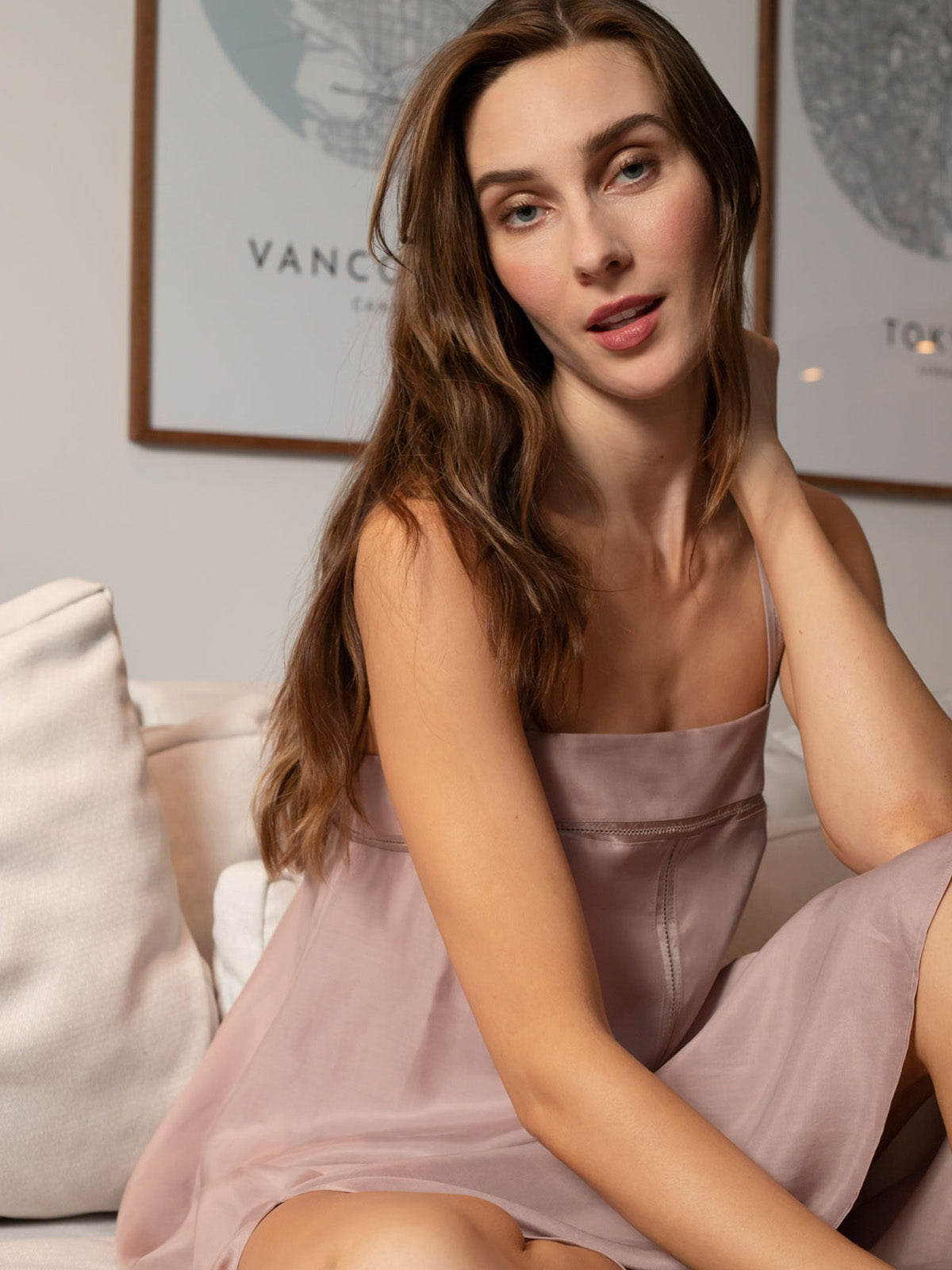 Plant-Based
We recently launched our limited-edition collection Kacey - crafted from Lyocell/ Cupro fabric. This fabric is made from a blend of plant-based fabric recycled from cotton and the pulp of eucalyptus trees, which has a minimal environmental impact.
Our Designs
Our Design Team is dedicated to creating distinctive styles with a balance of beauty and mindfulness for the woman who wants to be her best without cost to the environment.
We are committed to designing multipurpose, everyday garments to enrich our NK Women's experience with endless styling options that will last beyond one season.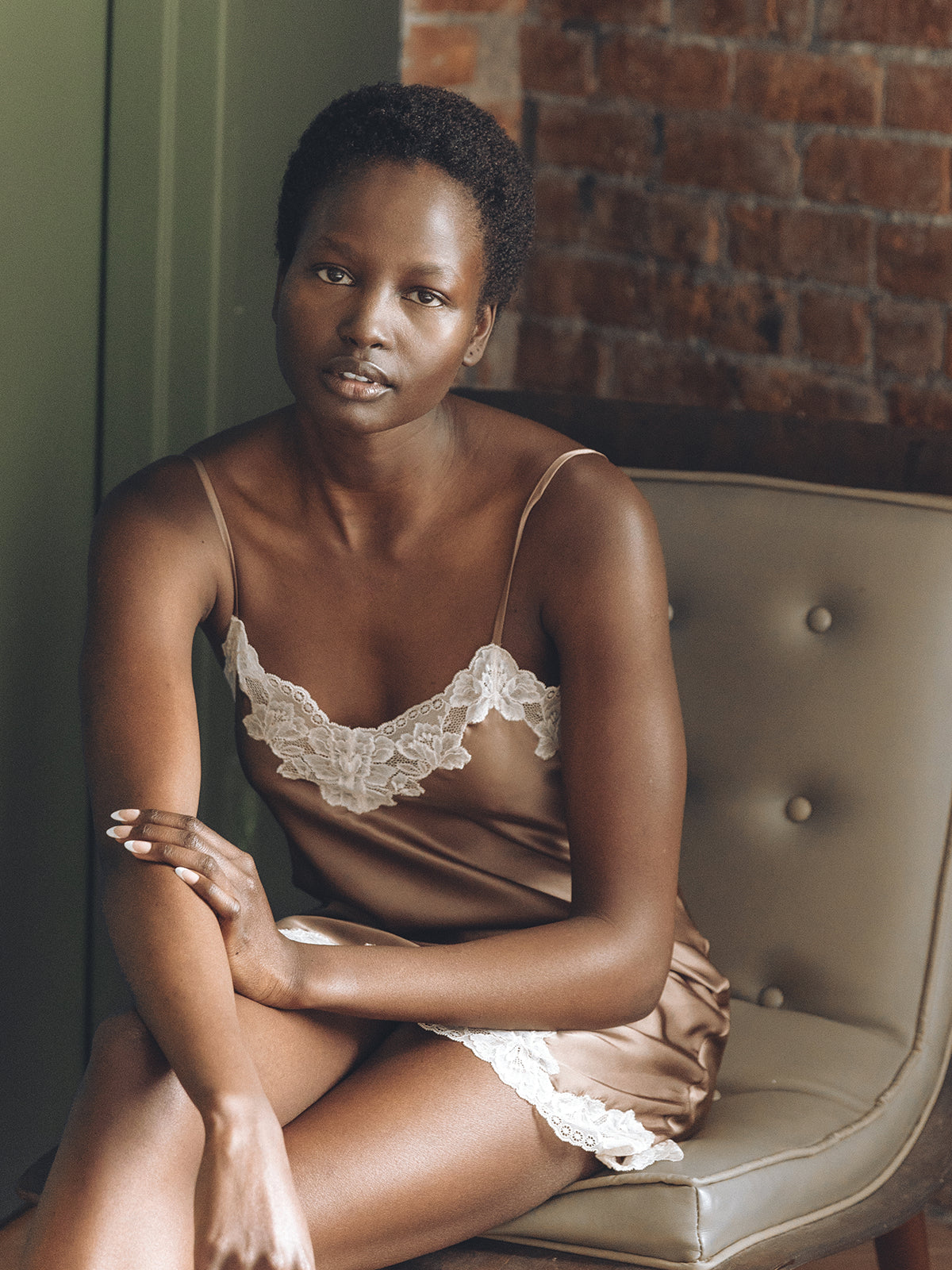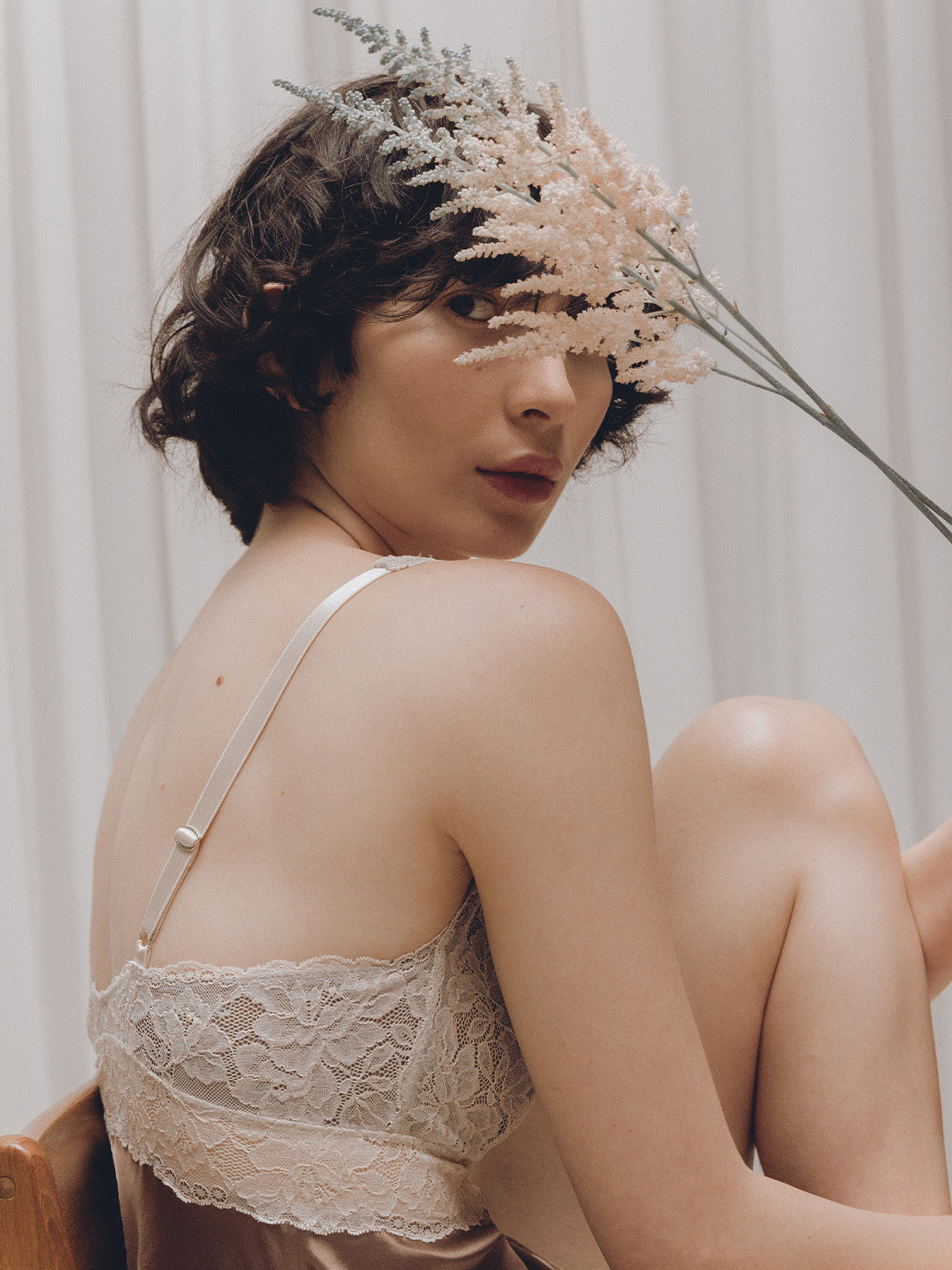 Timeless Designs
We produce two seasonal collections per year in limited runs of silk, cupro and rescued stock materials. We are proud of our timeless designs, which will last for years.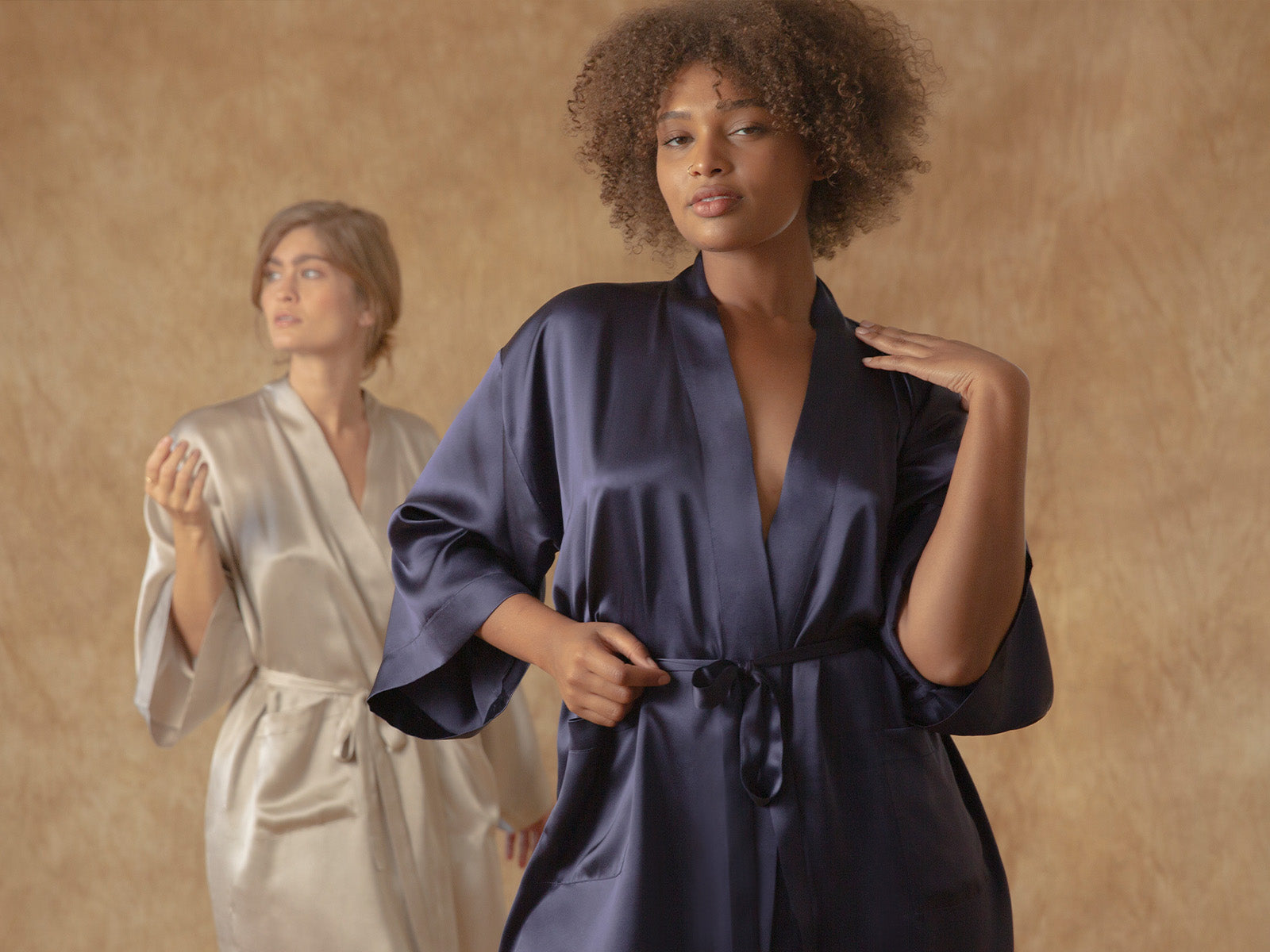 Zero Waste Robe
Our talented designers have stepped out of the box with our exclusive Zero Waste Robe, which has minimal impact on the environment. Our innovative zero-waste pattern means no left-over waste fabric resulting in an eco-friendly robe.
Our Production
At our privately owned family-run factory in Suzhou, China, every day, we practice the fair and ethical treatment of every one of our valued associates. We are proud to have, as part of our Suzhou family, senior associates who have been with us for over 15 years.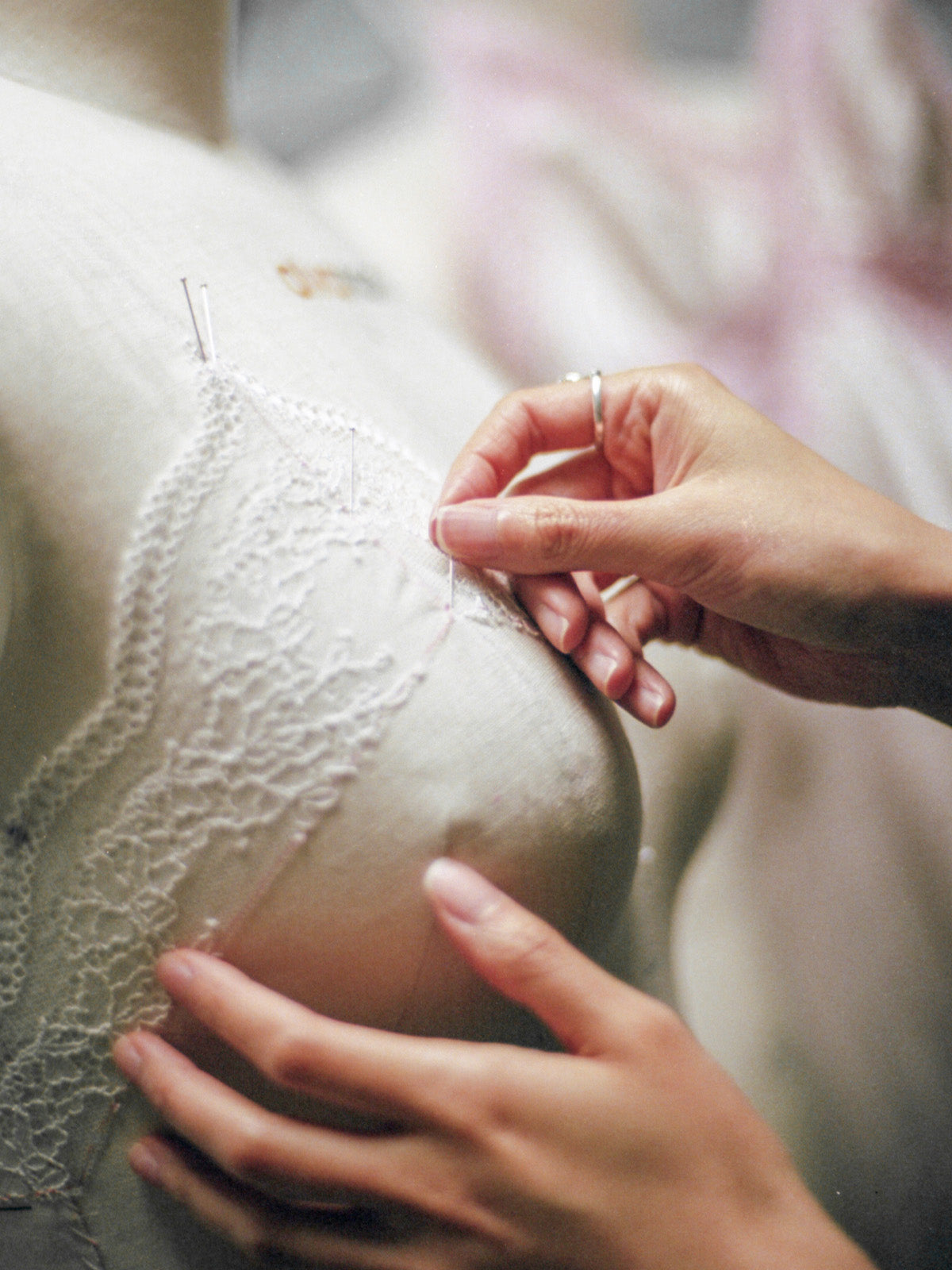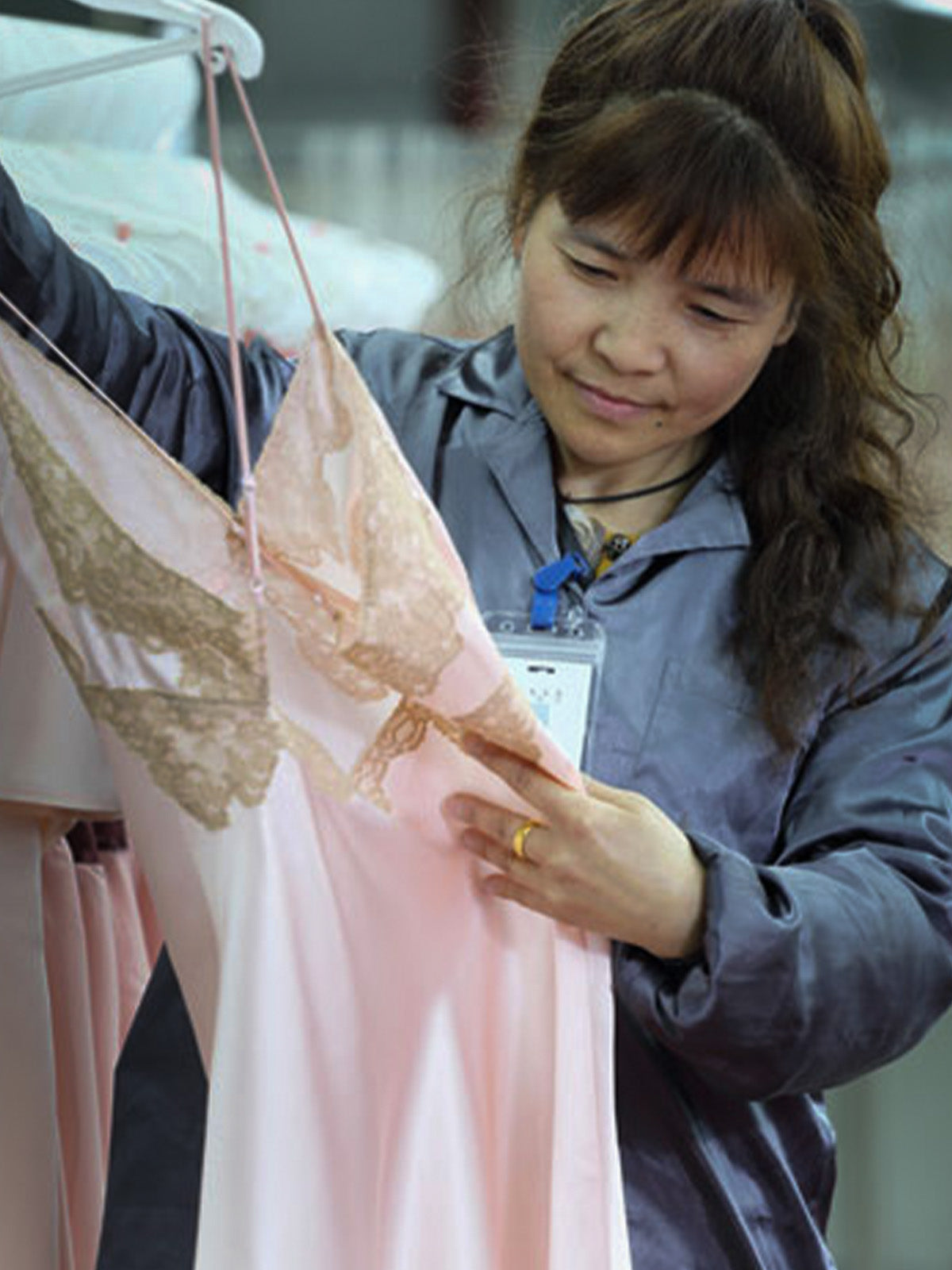 Ethically Crafted
Our WRAP Certified factory is subject to an annual inspection to ensure each piece is produced in an uncompromised ethical environment. Over the years, we have nurtured long-term partnerships with certified silk textile mills. We only seek to partner with suppliers who share a common vision of sustainability, accountability, and transparency.
Our Packaging
At NK IMODE, we believe in an unwrapping experience that is almost as enjoyable for you, and the earth, as it is slipping into that long-awaited silk garment for the first time. Reducing the waste that comes from packaging is important to us, and we are committed to continue looking for more sustainable packaging options.

Reduce, Reuse, and Recycle.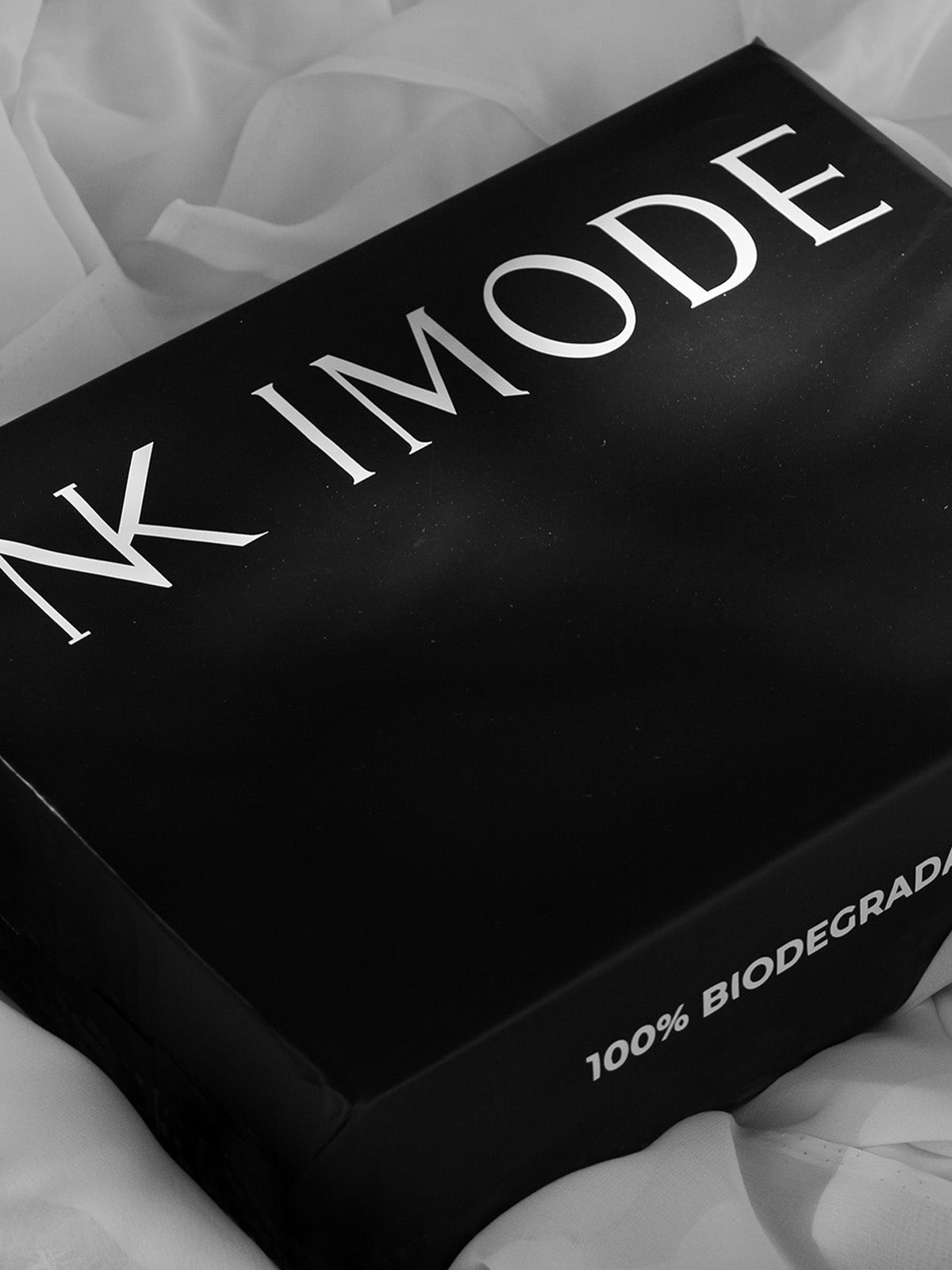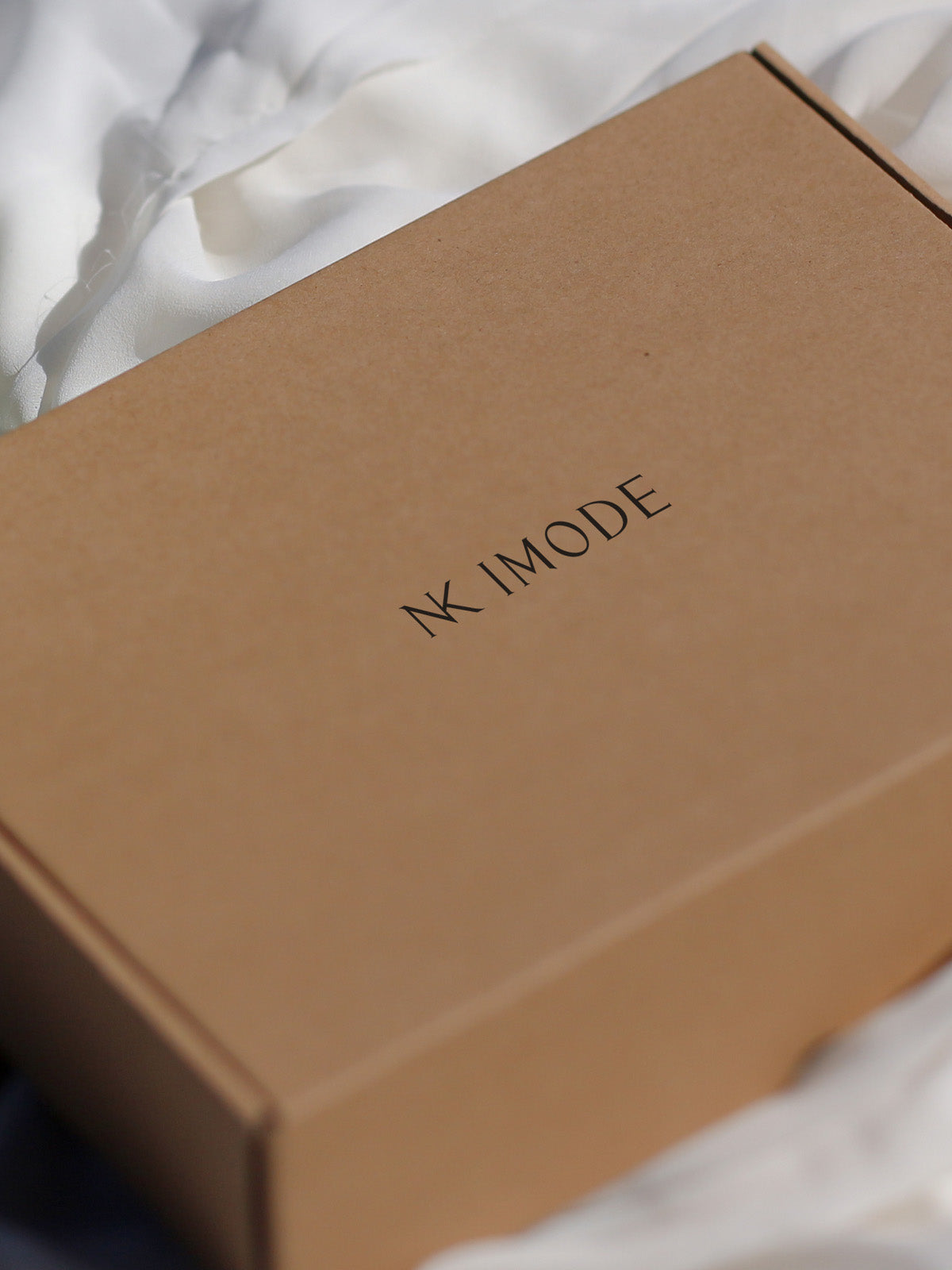 100% Eco-Friendly
Starting from mid-2022 we have switched our packaging to a more sustainable option, offering you 100% biodegradable mailers and 100% recycled cardboard boxes that will reduce our carbon footprint. Should you choose not to keep this box for your silks, it is 100% recyclable.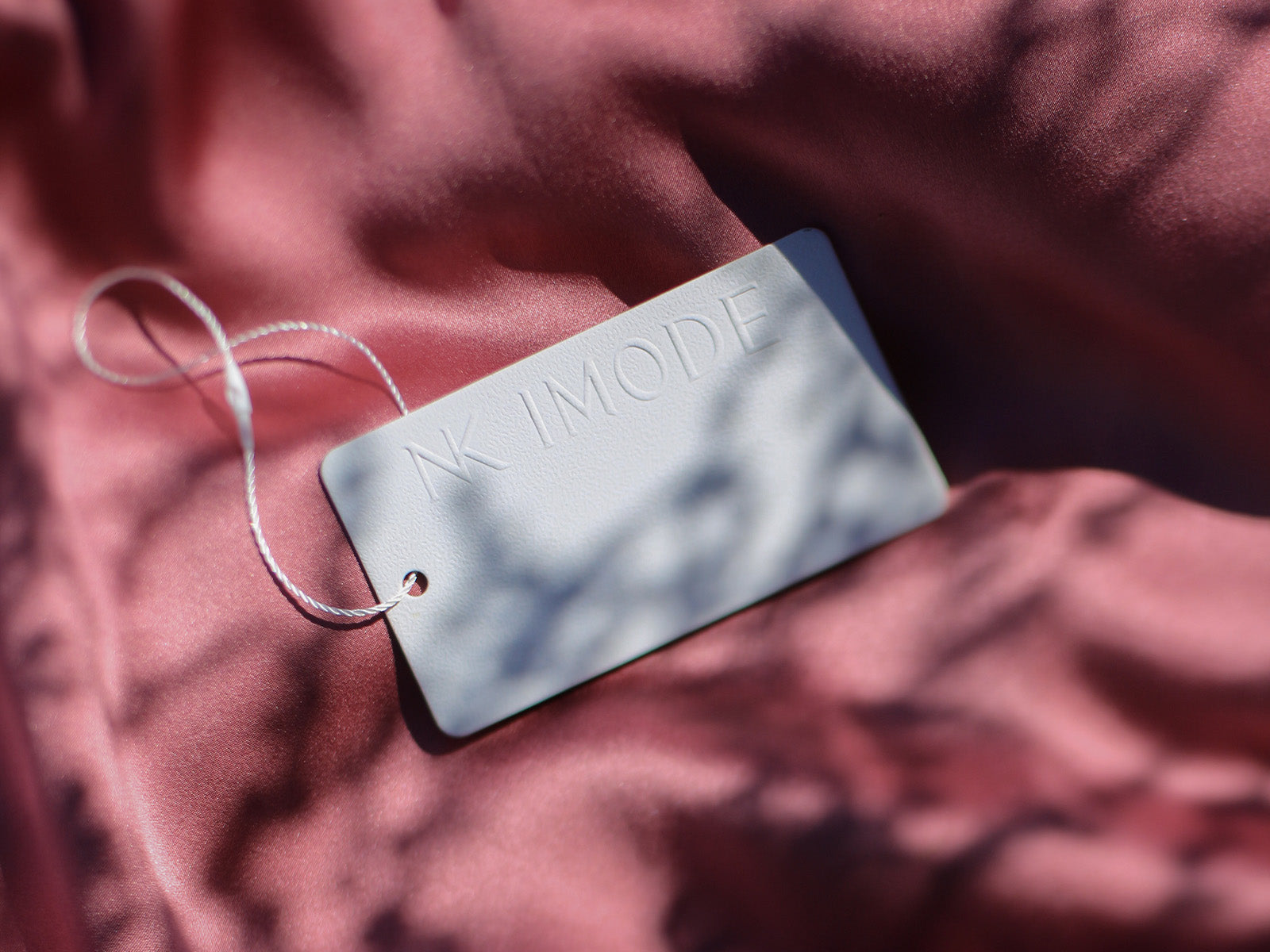 Recycled Label
All our garment labels are crafted from 100% recycled and uncoated cardboard. They include a sophisticated embossed logo free from harmful chemicals from ink.
Sleep in style with the peace of mind that every piece of NK IMODE silk nightwear is made with love and respect for us all and for the planet that we all share.