A Gentleman's Guide to Buying Lingerie
Welcome! You want to buy lingerie for your sweetheart but feel lost in this world of lace, frill, and multiple styles.
Fear not!
Let us help you create special moments and gift her the perfect luxurious silk. You'll both experience a WOW moment!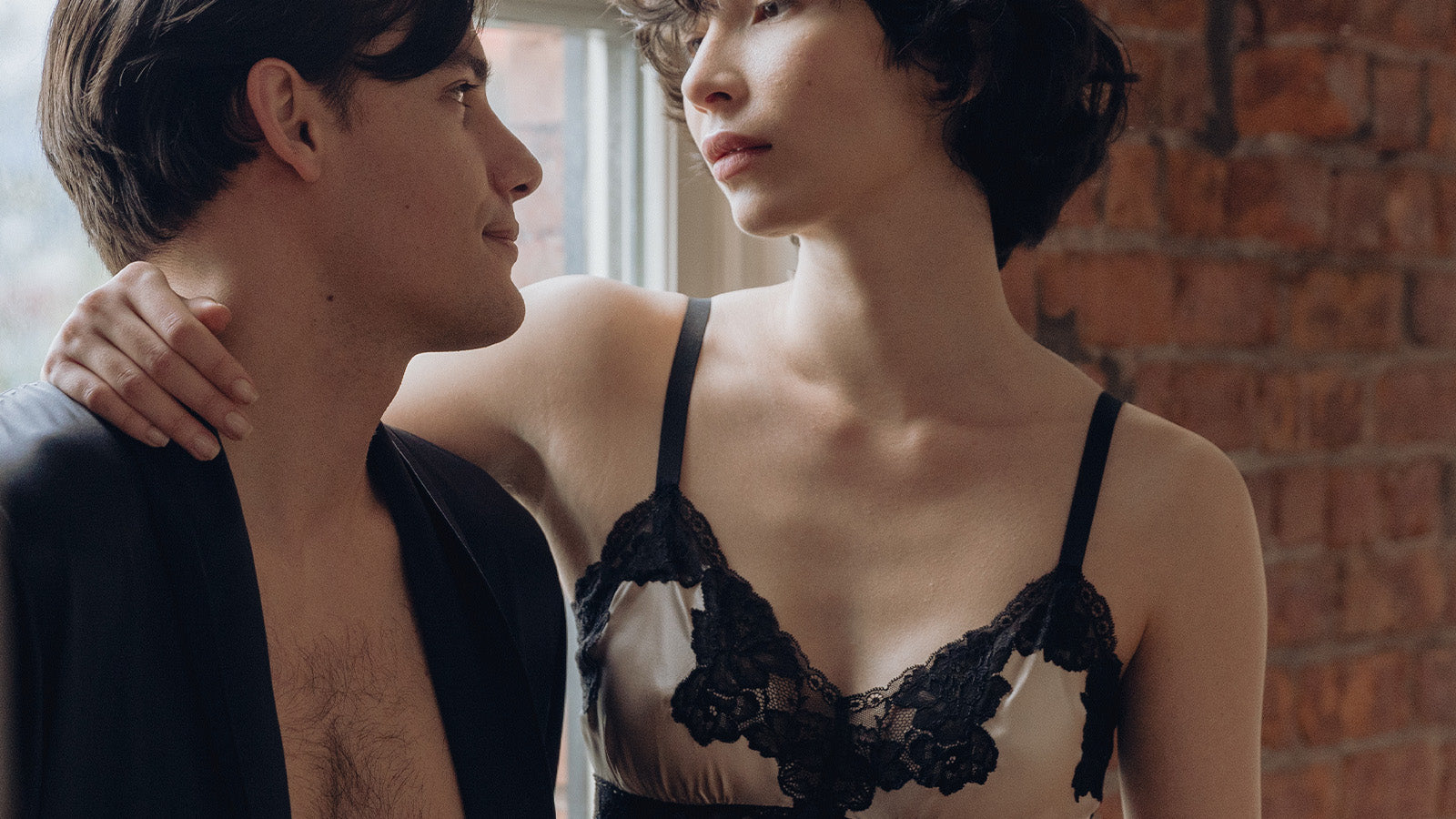 Step 01: Size Matters
You need to know her size. Grab a pen and paper and look in her lingerie drawer.

First, check her bra size. The label will have a number. This is the band size around her torso. The letter on the label is the cup size. Now look at her panties; the size can be from XS-XXL.

You may have heard some moaning and groaning about being uncomfortable or bra straps slipping off.

The best solution might be our bust support lingerie. It delivers maximum comfort and support for her best sleep yet. She'll wake up feeling amazing and will have you to thank for that! Check out our blog post Why Wear Bust Support Sleepwear and NK IMODE's Bust Support Levels.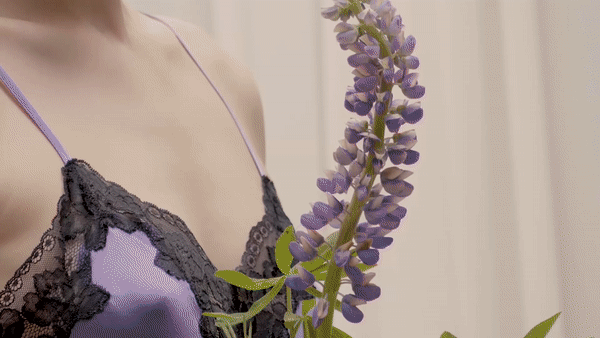 Bust Support Level
NK IMODE silk sleepwear has 4 different components to their bust support styles that provide you with that second-skin feeling with the best in support.
Step 02: Style
Camisole? What? Chemise? Huh?

Your head may be spinning with all the various names and styles -who knew there were so many words to describe styles of lingerie? Let us explain these for you: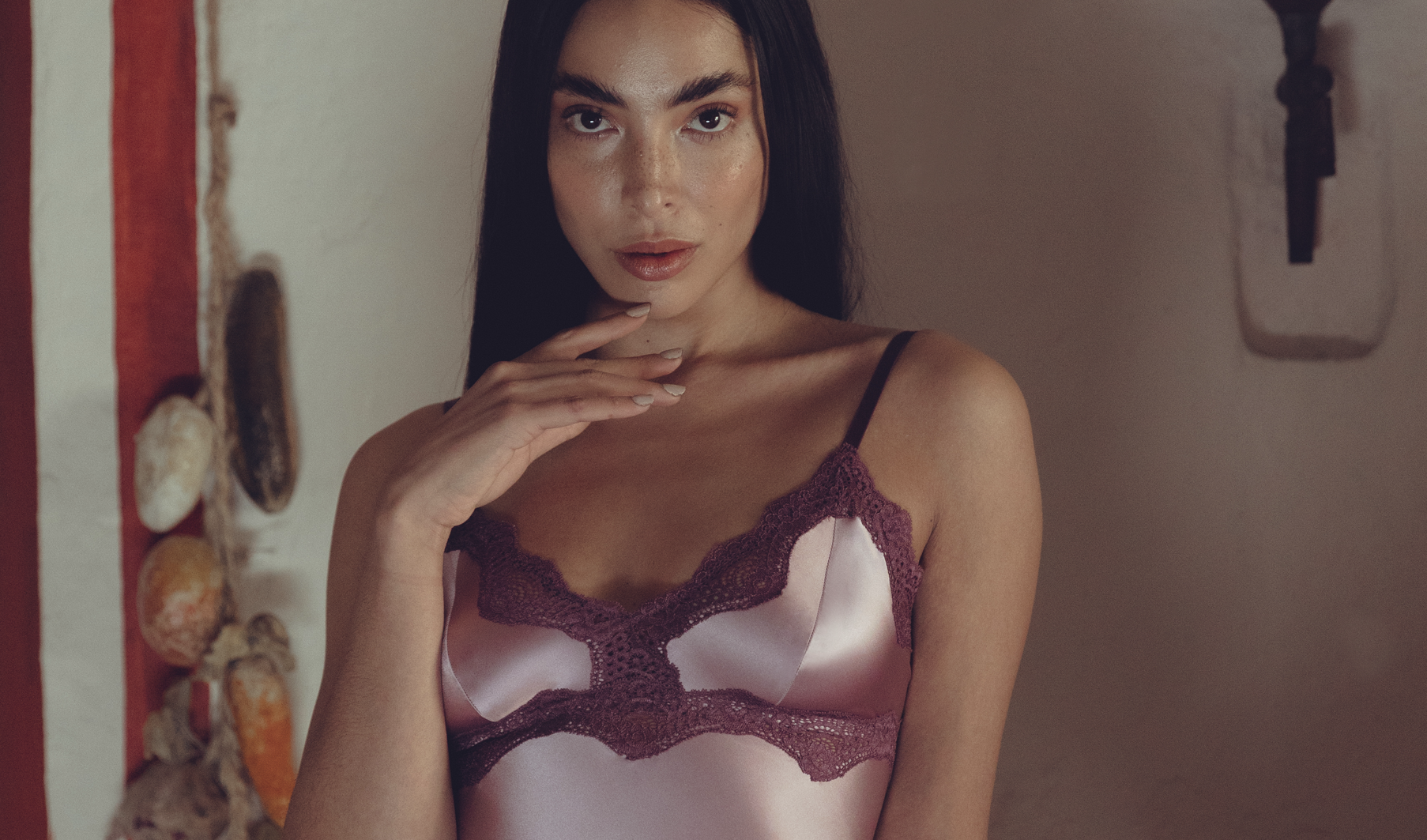 Step 03: Occasion
Ask yourself what occasion you are buying lingerie for: is it for her Birthday? Valentine's? Anniversary? …or a surprise to show how much she means to you? Let the occasion influence your final style choice and this knowledge will impress your darling.
Birthday
Give the gift of longevity. Buy her something that is timeless that she can wear on any occasion, or for no occasion for that matter!
We suggest a chemise or a matching camisole and tap pant set.
Valentine's Day
Love and romance, a special day. Show her how much you desire her and that she is beautiful inside and out. Think of a sheer and playful chemise which will make you both happy - trust us!
Anniversary
This is the big one and you want to make sure you get it just right. A silk that will last forever, just like your love is exactly what she needs. Celebrate your everlasting love by choosing a long gown to express to her just how beautiful you find her each and every day.
Surprise
How very sweet of you! A surprise out of the blue can be just what she needs (and scores you some points). This gift could be anything that may be missing in her lingerie drawer. A robe that she can wear with any of her pieces is a great idea. Alternatively, a pair of silk pajamas will help her sleep soundly all-night long. And boy do they look good in the morning
Step 04: Colour
What's her favourite colour?

Be your sweetheart's favourite person by picking her favourite colour. You cannot go wrong with this tip because she will most likely wear it all the time, knowing the thought behind the gift and that you know her so well. Dig a little deeper and again, take a look inside her lingerie drawer. Do you spot bright colours and patterns, dark and mysterious colours, or is the selection filled with neutral and soft pastels? Knowing this vital information will help you in making the right choice.

If you want to go above and beyond, look at her skin tone.
Colours for a warm skin tone
If her skin undertone is a yellowish, greenish, or light brown then her skin tone is warm. If her skin tone resembles the likes of Jessica Alba and Beyoncé, play around with colours like honey, olive, coral, and cream.
Colours for a cool skin tone
If her skin undertone looks pink, rosy, or blue then she has a cool skin tone. Celebrities that have a cool skin tone are Nicole Kidman and Lupita Nyong-o. Colours like bright blue, lavender, rose, and gray will make her skin glow.
Colours for a neutral skin tone
If her skin undertone looks gray or ashen, then she has a neutral skin tone. Angelina Jolie and Julia Roberts are perfect examples. Explore colours like medium blue, jade, red, and white to highlight her skin tone to the fullest effect.
Bonus Tip
No one can resist opening a gift that is beautifully wrapped. Make sure that your gift looks just as good as what is inside the package. Most likely, the sales person or company will have it gift wrapped for you. All NK IMODE purchases are shipped already gift wrapped in elegant boxes. And don't forget we are happy to add a personal card with your message!